Episodes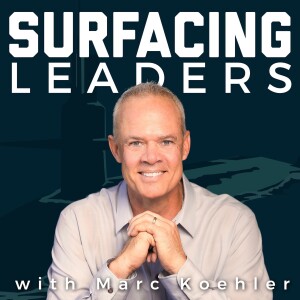 Friday Sep 29, 2023
Friday Sep 29, 2023
In this episode of Surfacing Leaders, host Marc Koehler delves into the captivating world of leadership with Diana Scherer, a Jazzercise instructor who brings a unique twist to the term "leader." Join us as Diana shares her journey from the dance floor to the stage, where she not only leads workouts but inspires and transforms lives.
Discover how Jazzercise, a fusion of dance and fitness, serves as the backdrop for Diana's leadership story. She reveals how this seemingly unconventional arena has allowed her to cultivate leadership skills that extend far beyond the studio. From motivating diverse age groups to adapting to changing trends, Diana provides invaluable insights into what it takes to lead with authenticity and impact.
Throughout the episode, Diana highlights the power of connection and community, emphasizing that leadership often begins by leading with love. Her infectious enthusiasm and dedication to helping others reach their full potential offer valuable lessons for leaders in any setting.
Tune in to this episode to learn how leadership can manifest in the most unexpected places and why it's essential to keep evolving and embracing change, just as Diana does on the dance floor. Whether you're leading a team, a project, or your own life, you'll find inspiration in Diana's heartfelt journey as a leader in the world of Jazzercise.